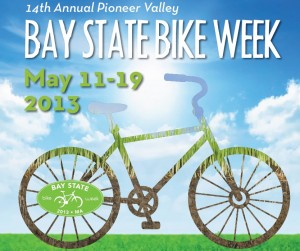 As every year for many years now in May, bicycle week is upon us. Amherst puts in its fair share of activities. See more info on this poster here.
If you followed this blog, you know what I will bring to the Friday bicycle show – An elegant cargo bike I finished building in time for this occasion.
If you want to know more about what that Friday morning holds, see last years entry.
To search events you may be interested in, go to the Calendar of Events.