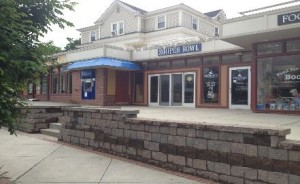 Help All of Us Eat Local?
You're Invited to a Community Forum to Discuss Ideas:
Monday, Sept. 23, 7:00 – 9:00 p.m.
at the new store site — 104 North Pleasant St., Downtown Amherst
Next to Food For Thought Books
A Kitchen Team has been working on ideas for cooperative use of the commercial kitchen, little dining area (four tables), "tasting island" and more. How might the kitchen help you eat local food all year 'round? If you have ideas, want to be a producer, want to buy take-out food, want to eat local prepared meals, preserve the harvest, or simply support eating local, please share your thoughts!
We invite you to join the conversation and tell your friends.
Tell us what you like to eat! Fill out a survey at the event or online: www.surveymonkey.com/s/TWMBTCY
Share your ideas at the forum or by emailing: ATLCoopKitchen@gmail.com
Anyone can apply to be a producer and sell products in the market. For more information go to: www.AllThingsLocal.coop
If you can't attend the forum, but would like to share your ideas OR indicate your interest in commercial use of the kitchen, please write up your ideas and email them to the All Things Local Kitchen Team at ATLCoopKitchen@gmail.com as soon as you can, and no later than September 24. The Board of Directors has asked for a proposal for use of the kitchen and food products to be sold fresh, for immediate consumption. The Kitchen Team is assembling an Initial Use Proposal to help kitchen use get off the ground quickly. We must create an initial plan to ensure that the kitchen is utilized as soon as possible, yet also be able to function without a Kitchen Manager for at least several months. Next year, once food preparation businesses have generated a flow of income to cover kitchen costs, volunteers and members will be expanding the dream. Our shared mission: to use the co-op kitchen to help provide the whole community with healthy, local food.
What do you like to eat? What ideas do you have for how the market can help you and people you know eat more local food? The kitchen, the market, the four tables for eating, and the "tasting counter" will be a fabulous resource. We look forward to your help and ideas!
See you Monday, or communicate with us via the survey or email!
Please help us spread the word about the Community Forum and survey.
Yours in Happy Local Eating,
Peg, Amanda, Hwei-Ling, Tina & Trish
All Things Local Kitchen Team
www.AllThingsLocal.coop
ATLCoopKitchen@gmail.com